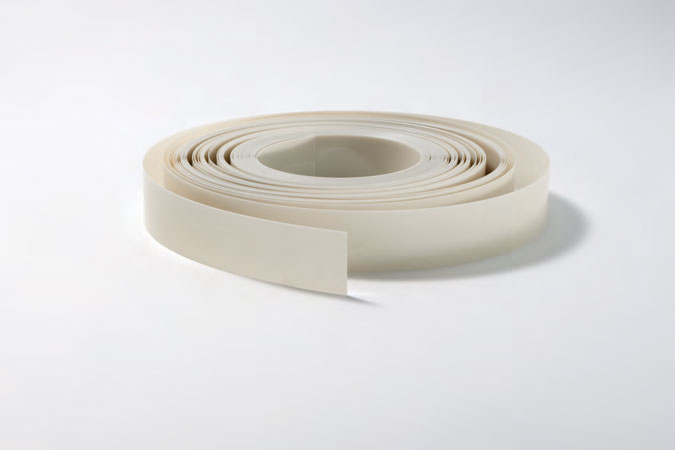 FLEXO CONCEPTS Plastic Blades
| | |
| --- | --- |
| Common Issues | |
| UV Ink Spitting | The combination of the blade's lubricity, rigidity and lower surface energy allows for a more fluid transfer of ink to the plate. |
| Anilox Roll Scoring | Due to the polymer's composition and natural wear characteristics, the blade will not seperate, splinter or crack. |
| Blade Injuries | The properties of the blade material reduce the risk of injury when installing and removing blades from the press. |
| Inconsistent Matering and Short Blade Life | The combination of the specially formulated polymer and the MicroTip delivers an unparalleled metering performance that extends blade life beyond expectation. |
TruPoint Polyester
Our Polyester containment blade is designed to replace streel and reduce anilox scoring in chamber doctor blade systems. The polyester blade material is highly resistant to chemicals and provides superior blade life of up to 4x longer than steel.

Narrow Web Printing Solutions
Narrow Web Printers all around world are increasingly removing steel doctor blades from their pressroom and turning to Flexo Concepts for the innovation, safety and quality of TruPoint doctor blades. There is finally a plastic doctor blade capable of metering the high line screen anilox rolls found within Narrow Web Printing!
Benefits of plastic doctor blades – eliminate anilox scoring, longer blade life, press room safety, and reduce OV ink spitting!