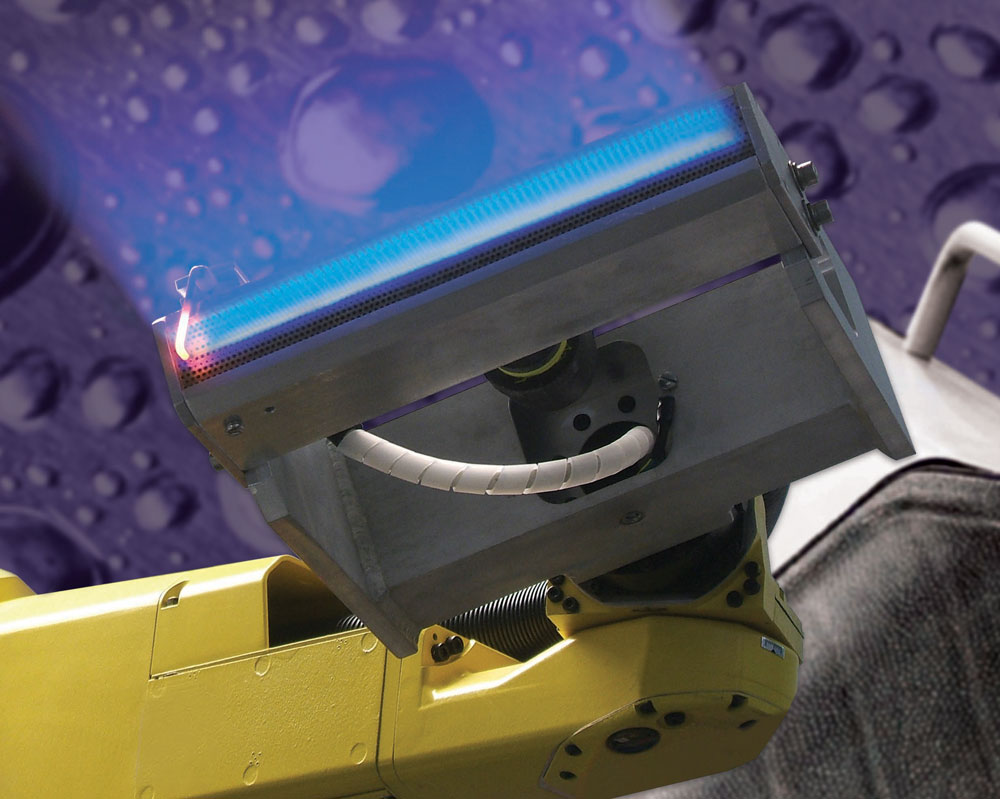 Enercon Flame Plasma Technology
Powerful Flame Treatment with Precise Control
Improve adhesion on plastics, glass, metals and more.
Enercon Flame Plasma Treaters offer safe and reliable surface treatment for any flat or dimensional surface. Our advanced combustion control architecture and unique high velocity power burner ensures powerful and repeatable surface treating results.
Improves Adhesion Of Inks, Coatings & Adhesives
Long Lasting, Uniform, High Treatment Levels
Fail Safe Design
Advanced Control Ensures Reliability
Efficient Surface Decontamination And Polishing
Clean, etch and functionalize
Clean Surfaces
Flame plasma treatment removes organic and inorganic impurities & contaminants from the surface. Flame plasma species react with the surface by vaporizing low molecular weight contaminants, exposing a clean surface and improving adhesion.
Etches Surfaces
Micro etching of a polymer surface is accomplished as charged ions, neutral atoms and radicals, in both the plasma forming gas and the reactive process gas, bombard the surface.
Increasing surface area creates more bonding sites which promotes adhesion success.
Functionalizes Surfaces
Flame plasma activation or functionalization is the concurrent process of using radicals to break up surface polymer bands to create cross linking of surface molecules.
This process increases polar groups which directly contributes to the surface's adhesion properties.
PowerFlame™ High Velocity Burner Technology
High-velocity ports for powerful treatment
Multiple burner designs for optimal dwell time
Uniform treatment across entire width of burner
Eliminates laning or striations
Brass inserts are easily removed for cleaning
Variable treat widths including burner deckling