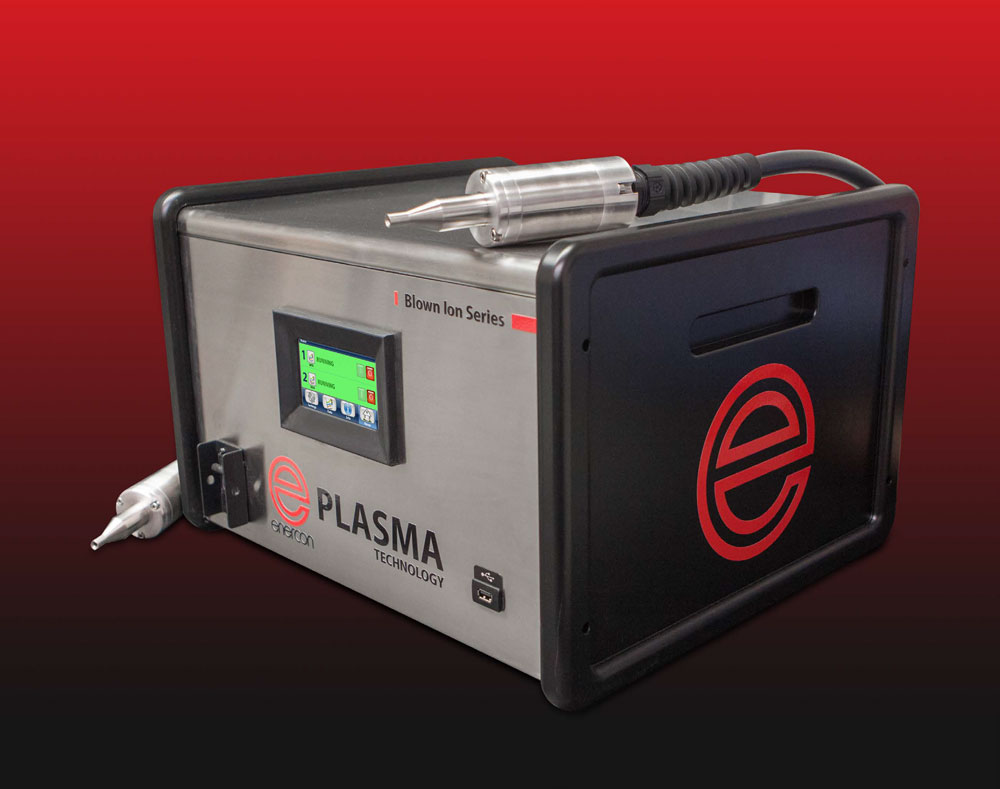 ENERCON Blown Ion Plasma Treater
Enercon's Blown Ion Plasma Technology delivers highly effective treatment for both conductive and non-conductive surfaces prior to bonding with inks, coatings, & adhesives.</p>
Enercon plasma treaters bombard surfaces with a high speed discharge of ions to clean, etch and functionalize surfaces. Its focused treatment works well with flat surfaces and difficult to reach recesses. Models are available with either one or two treatment heads in both standard and Pro Series configurations.
Compact Foot Print
Easy Set-up
Reliable Industrial Design
Intelligent Operation
Self Monitoring Performance
Easy Set Up
Intelligent Universal voltage 120v/208-240v
Standard compressed air
Custom engineered shielded cable for maximum flexibility & durability
Intelligent Operation
Easily mounted in any configuration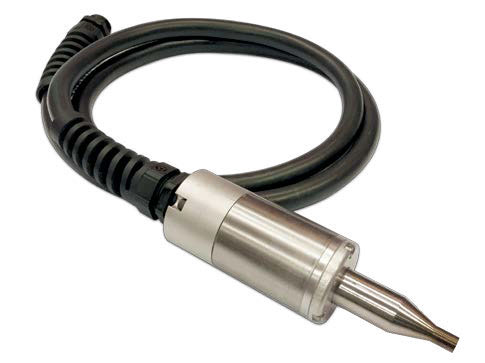 Enercon Blown Ion plasma treaters may be integrated with robotics for applications requiring precise treatment paths or mounted over a conveyor or indexing systems.