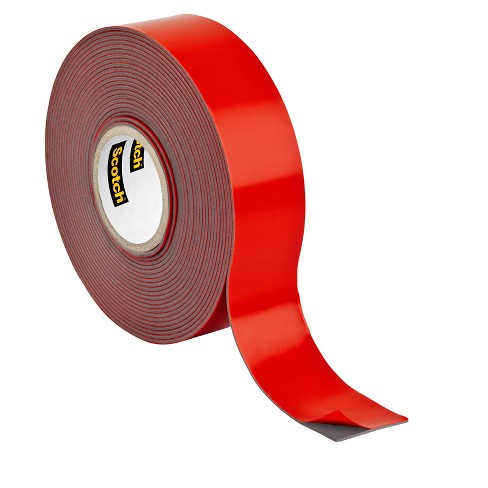 Flexomount tapes are used to mount flexographic print plates when printing solid and line work. The adhesives remove cleanly from the print plate and the print cylinder.
For halftone work where dot gain is a concern, a softer tape optimizes reproduction. When solids and dots share the plate, a combination tape can properly balance the result. When your customer requires solid ink and crisp lines, you'll want a firm, high density mounting tape.
From the wide 3M selection, you can find the adhesives, foams, and thickness for the print quality that customers demand and expect.
You'll also find choices to meet your handling requirements for:
Mounting ease and positioning accuracy
Easy, clean removal from plate and cylinder
Plate Edge Sealing
Multiple options with 3M™ Single Coated Tapes
3M™ Aluminum Foil Tape 425, 3M™ Vinyl Tape 471 or 3M™ Polyester Film Tape 850 are pressure sensitive adhesive tapes that bond on contact to seal plate edges against ink and solvent penetration that can cause edge lifting.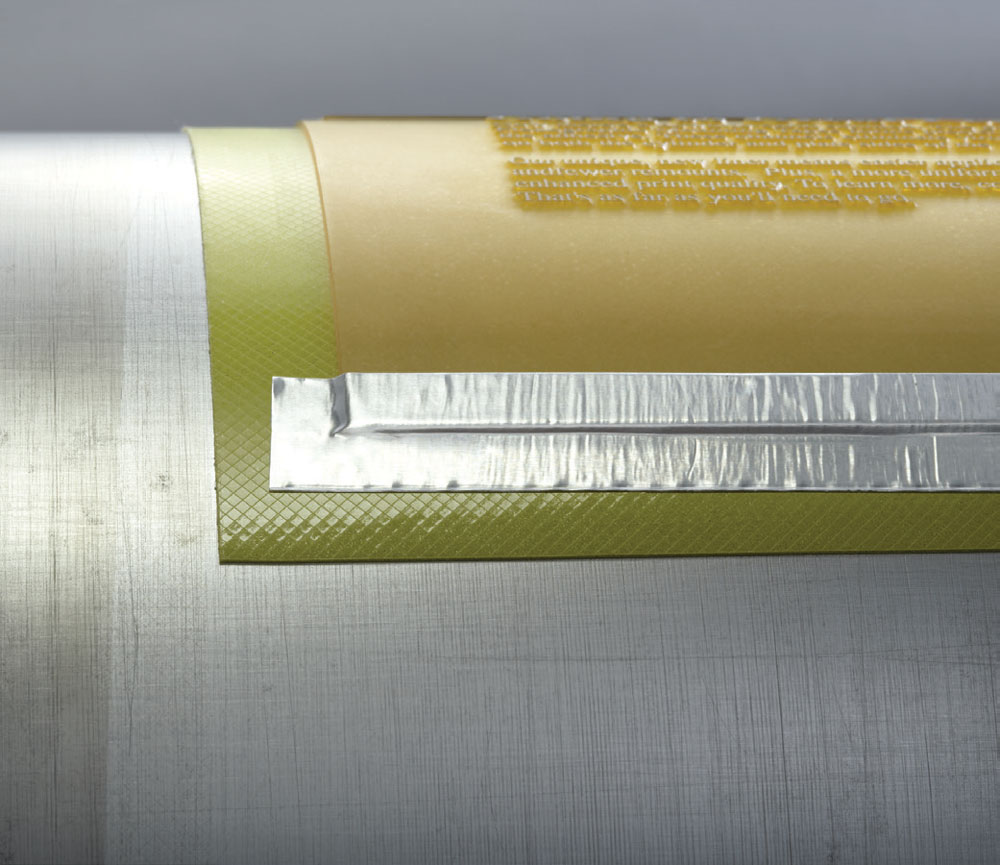 To seal plate edges against ink and solvent penetration that can weaken mounting tape strength, 3M™ Aluminum Foil Tape 425.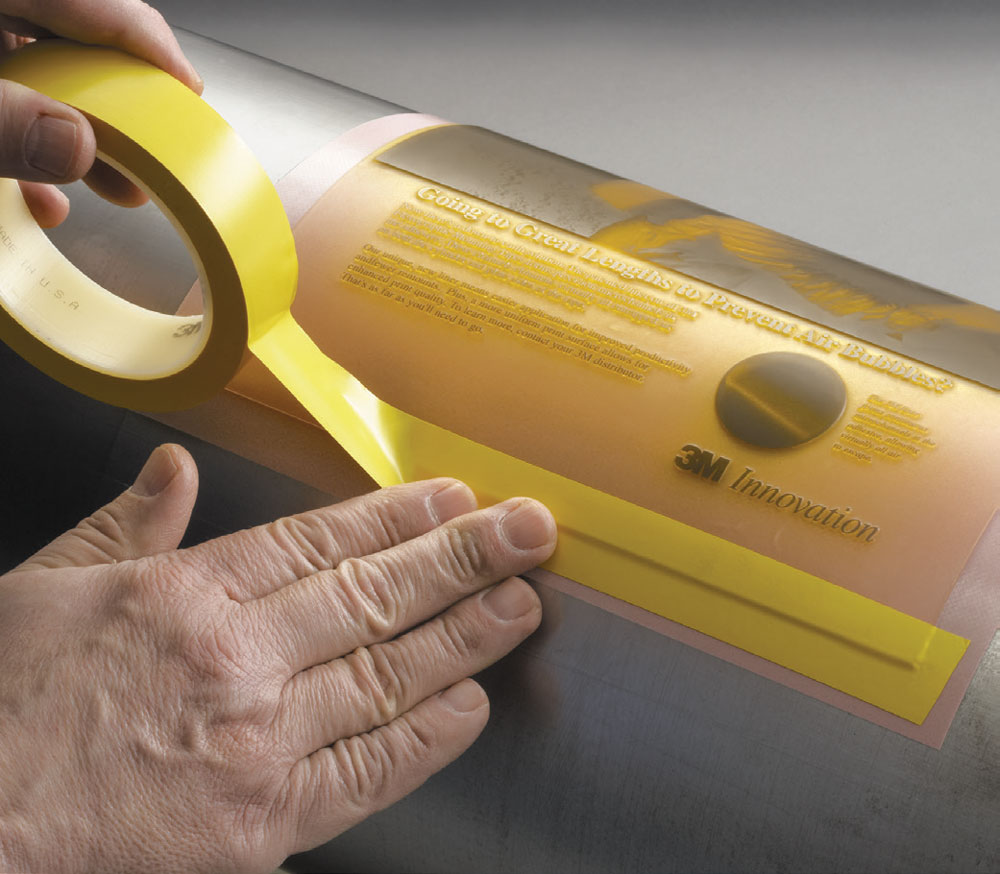 3M™ Vinyl Tape 471 (right) apply easily, bonding on contact and conforming over the plate edge.
Splicing Tape
3M™ Splittable Flying Splice Tape 8387
Maximize speed. Keep your presses running at higher speeds so you can get the best from your press with consistent results.
Optimize surface adhesion. Splice even the most challenging substrates, such as: polyethylene, biaxially oriented polypropylene, cast polypropylene, polyester and aluminum foil.
Minimize contamination. Save cleanup time and money by reducing tab debris and fiber contamination on your central impression (CI) drum and rollers, as well as eliminating the hazards of using glue.