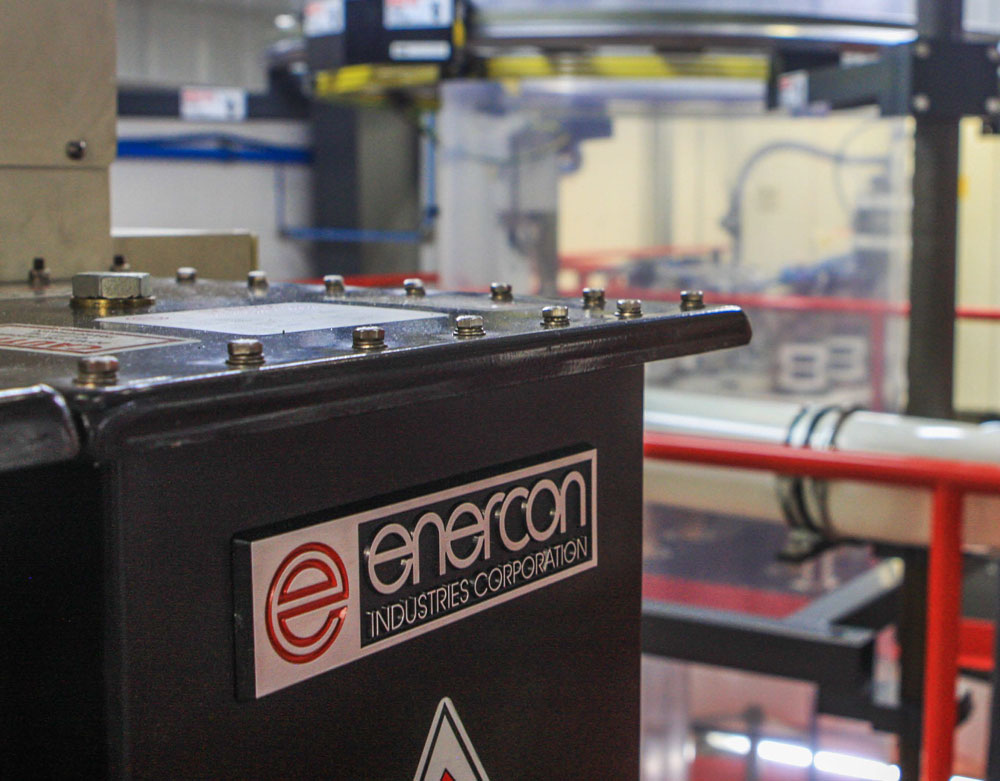 Corona treater for a better surface tension from Enercon.
Improve surface energy of all types of films
Integrates with oem lines
Reliable ceramic & stainless steel electrodes
Advanced control ensures reliability
Roll covering options: silicone, ceramic & more
Our engineers examine all the specifications of your application when specifying a custom corona treater for your operation.
Defining the watt density
Configuring our electrode design
With our specialty ground rolls
Rich power supplies
Our close partnerships with OEMS from around the world means your next treater will be installed, commissioned and running in record time.
Power Supplies
From basic requirements to advanced control Enercon offers a series of power supplies to meet your requirements.