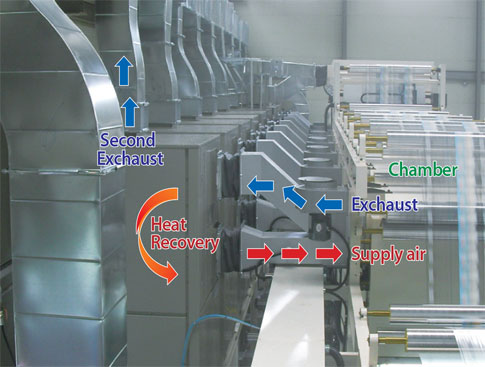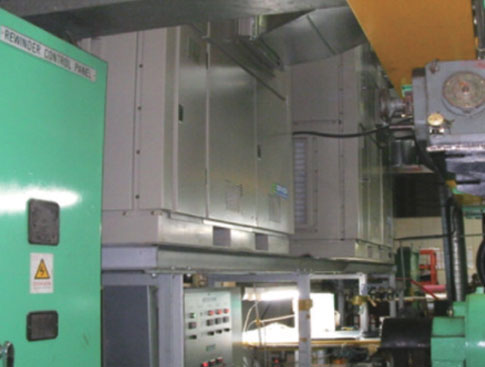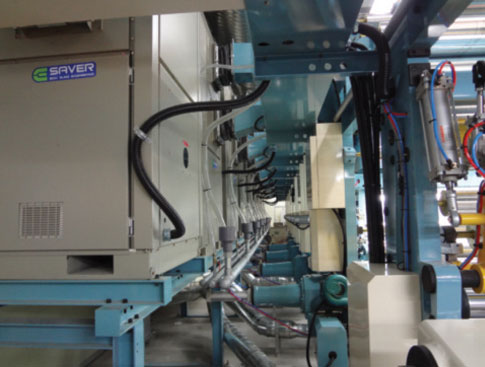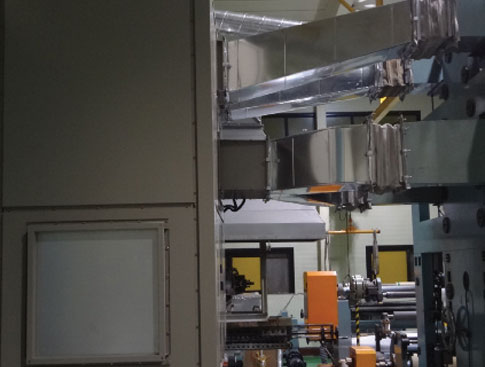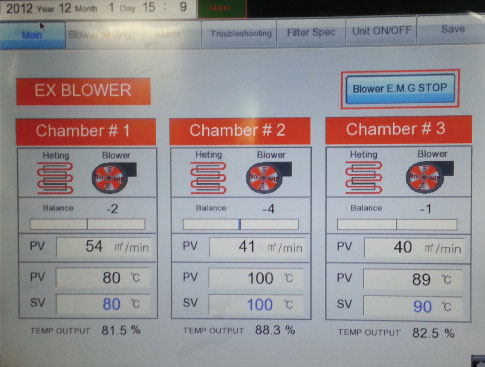 BOO SUNG Engineering E-Saver
Features and Benefits of E-SAVER :
Reduction of Energy
Saving 70% of cost of hot air dry energy was applied as exhaust heat recovery with a heat pump and a high efficiency inverter etc.
Improvement of work area environment
Summer cooling efficiency is improved because the exhaust temperature is maintained at a low level at 20~30℃. Noise is reduced significantly by applying a soundproof case.
Improve product quality
The dry air is supplied cleanly through PRE and MEDIUM FILTER
Activated carbon dust collector efficiency is increased
Improve the efficiency of activated carbon as the exhaust temperature is kept around 20~30℃.
Increase of drying efficiency
Products will reduce the residual solvent by using only pure energy that does not contain the residual solvent.
Reduction of TOE & TCO2
Compared with an electric heater will consume 30% of the power.
Principle of E-SAVER
Integrated unit
Easy to replace existing facilities
Efficiency of space
Durability and no vibration
Pure heat energy recovery system
Waste heat recovery using heat pumps
Using dry temperature 45~135℃
Automatic control of Temp &Air volume
Process control with temp. and air volume
Accuracy control of temperature and air volume with figures
Touch Screen Display
Noise reduction using Turbo-fan
Soundproofed case with air gap
Direct-coupled Turbo Fan
E-SAVER system
Energy Saving
Energy saving efficiency (approx. 60~85%)
Data Control
Not Experience Control
All Major Factors will be controlled based on Actual Figures precisely.
Anybody can perform the best job condition easily.
Job Standardization
All Job Condition will be on Data-base. (Temp / Air volume / Air Blance)
Always be performed the best job condition based on Data-Base specification automatically.
Wastages Minimization
No spend any useless time & raw materials only for the initial job setting.
No Non-Drying Wastages Possibility due to job condition change (No solvent retention issue)
No solvent retention issue / No low bonding strength issue.
E-SAVER Drying System
Harmonization of energy recovery and systematic drying technology.