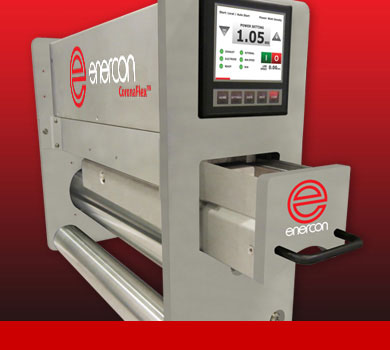 Improve Ink Adhesion with CoronaFlex™ Corona Treater.
Improving ink adhesion has never been easier with the new CoronaFlex™ corona treater. It is specifically designed for high speed flexographic presses and versatile digital printing applications.
Corona treaters increase the surface energy of label stock to improve wettability and adhesion of inks and adhesives.
CoronaFlex™ offers OEMs and printers powerful and reliable corona treatment through a compact footprint, intuitive operator interface and industry leading application expertise.